Embossed Printed Wristbands
This is for people that want to take a step higher from the embossed bracelets, making  the message of the bracelet more visible. We use manual ink injection technology to finely fill the embossed or elevated portions with color.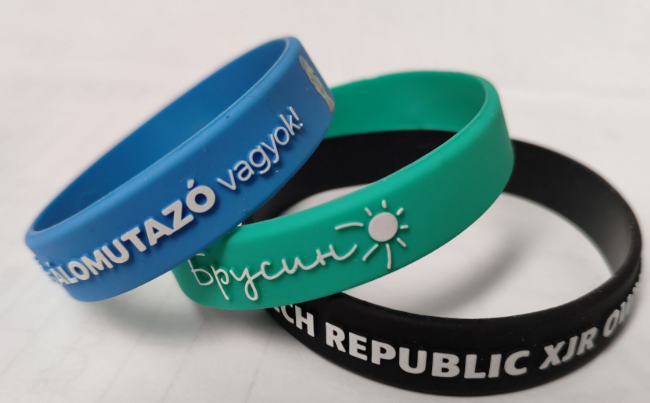 PRINTED EMBOSSED IN DIFFERENT STYLE
Embossed in Solid Color Bands
Embossed in Segmented Bands
PRICE LIST EMBOSSED PRINTED - SOLID SINGLE COLOR
3/4" & 1" inch - SAME PRICE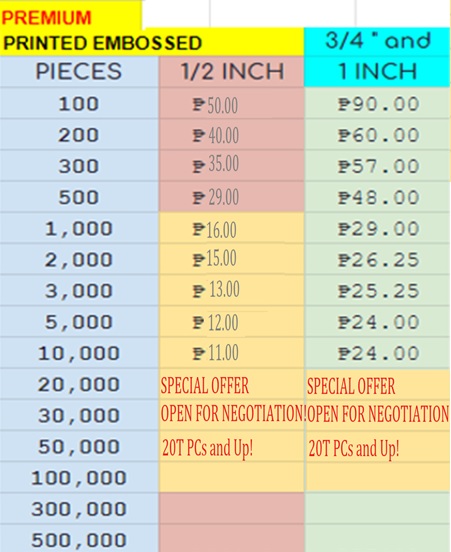 "CUSTOMIZED WITH YOUR OPTION"


Additional Price Per Piece on the Following Requested Option
Ready? A.) Get your scratch pad B.) Finalize your options & Design
Front and Back Message Add: 3.00 per band
Continuous Message Around the band Add: 7.00 per band
Neon on the Dark: Add Php 5.00/band
Glitters on the Band: Add 5:00 Per band
2 Colors in Swirl: Add Php 5.00/band l 3 colors-8 Php/band l 4 colors-12 Php/band
Segmented Per Color: Add Php 5.00/band l or Add 5:00 per color
Converted to keychain Add: 15.00 per band
Repellant : Add 5.00 Php / band
Packaging no Print Add 1 Php per band I Packaging with print and Zip Lock Add 5:00 Php
Packaging Customize with hard board - Call us for more info