Imprinted Silicone Wristbands
This is advised for people that want their message to be visible, but do not want to pay  as much as the deboss-filled bands. We use silk-screen technology to print your message  on the bands. Imprinted Wristbands are one of the types of silicone bracelets that are advised to be customized for people who want their message to be visible but do not want to pay as much compared to the debossed-filled silicone bracelets. We use the silk-screen technology to print the messages on the imprinted wristbands. Imprinted wristbands are also made from 100% silicone rubber and are similar to the famous Livestrong bracelets. You can wear these imprinted wristbands in all weather conditions anywhere. It is available in different sizes for people of all ages. It is also safe for children. Get your own imprinted wristbands now!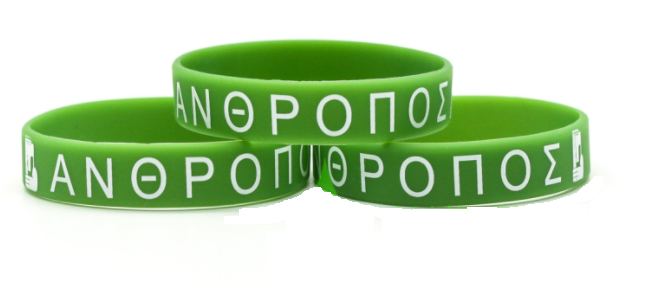 IMPRINTED BANDS IN DIFFERENT STYLE
Imprinted in Solid Color Bands
Imprinted in Segmented Bands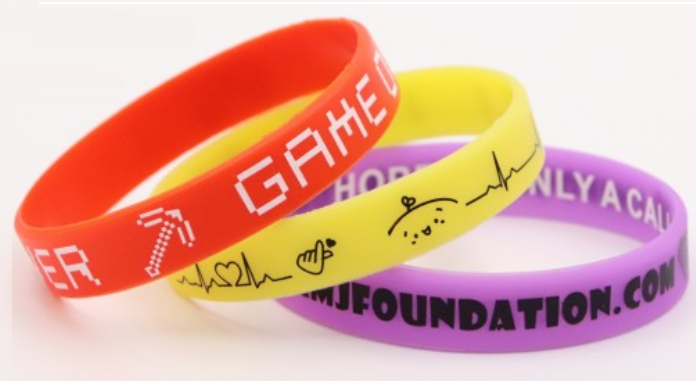 Single Color Imprinted
New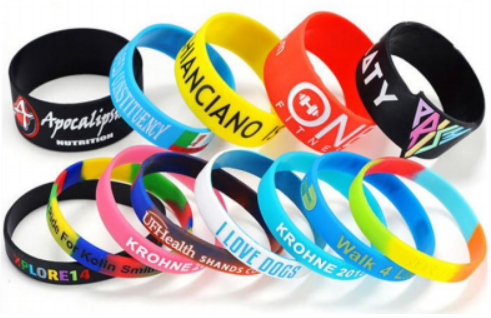 Imprinted with 2 to 3 Color Prints and Combinations
New
PRICE LIST IMPRINTED FILL-BANDS - SOLID SINGLE COLOR
PRICES SUBJECT FOR CHANGES DEPENDING ON THE SEASON AND FACTORY DEMANDS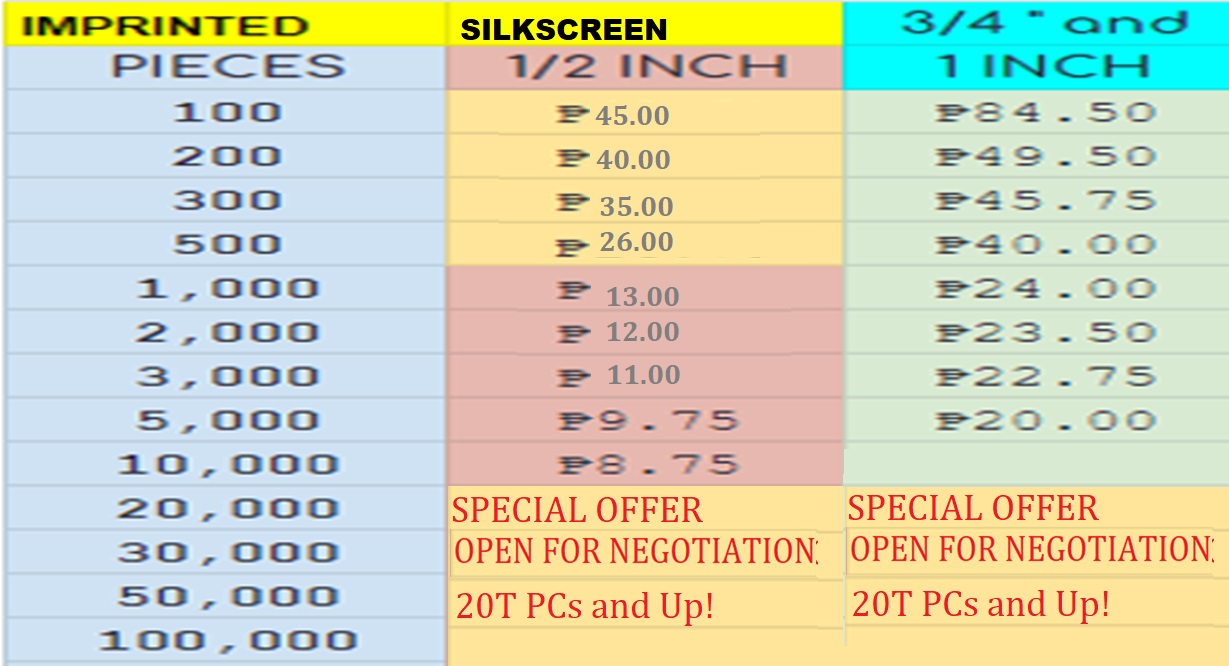 "CUSTOMIZED WITH YOUR OPTION"


Additional Price Per Piece on the Following Requested Option
Ready? A.) Get your scratch pad B.) Finalize your options & Design
Additional (2nd Color) Add: 5:00 Php after the first one.
Front and Back Message Add: 3.00 per band
Continuous Message Around the band Add: 7.00 per band
Neon on the Dark: Add Php 5.00/band
2 Colors in Swirl: Add Php 5.00/band l 3 colors-8 Php/band l 4 colors-12 Php/band
Segmented Per Color: Add Php 5.00 for the 2nd color & on each added color
Converted to keychain Add: 15.00 per band
Repellant : Add 5.00 Php / band
Packaging: Add 1 Php no print l With Print and Zip Lock Add 5 Php per band
Email us: wmphmania@gmail.com
FOR IMMEDIATE ASSISTANCE CALL ALL THE CONTACT NUMBERS BELOW
OR CLICK THIS AND DIRECTLY MESSAGE US IN OUR FACEBOOK PAGE